Bio
---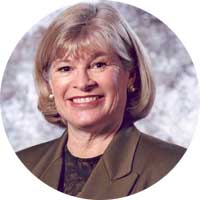 Joyce Mason, Principal at GreenWorks Consulting, brings more than 25 experience in homebuilder marketing and green building. Prior to founding GreenWorks, Joyce was Vice President of Marketing and Green Building at Pardee Homes, a multi-regional homebuilder. Pardee's champion for sustainable building, Joyce created LivingSmart™, a branded approach to eco-friendly building that educates consumers and employees on the benefits of green building. The LivingSmart brand strengthened Pardee Homes' reputation with consumers, jurisdictions and planning agencies.

A Certified Green Professional™, Joyce is a pioneer in production green building.Recognized nationally for her expertise, Joyce has been a judge of the Solar Decathlon in both the U.S. and China, evaluating entries for livability, buildability and marketability.

During her career, Joyce forged positive relationships with governmental agencies, including the U.S. Environmental Protection Agency, U.S. Department of Energy, California Department of Energy, Metropolitan Water District and the Southern Nevada Water Authority.